Alright, so by now you know I'm a big movie guy! When I'm not on your radio or on somebody's stage I'm at the crib or in the theater! I watched a lotttttta new movies the last couple weeks and I don't have time to do full reviews on them all.. but I will give you a quick rundown of what I thought of everything I watched. Here we goooo…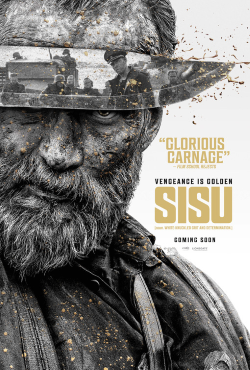 Let me start with the most surprising of all the movies I watched.. Sisu! I kept seeing the cover art of this movie on social media and had no clue what it was. I was scrolling thru streaming services on a lazy Sunday and ran across it so I decided to check it out. The first 10 min I was like what the hell is this? What is this even about? But this joint went 0 to 100 REAL QUICK! Without spoiling anything.. i'll say that Sisu is about a man that TRIED to leave a past life behind just to get pulled back in which was a BAD idea for those guys. Definitely worth the watch! 5 outta 5!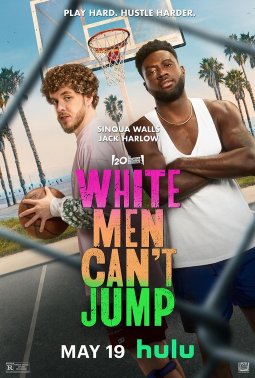 Ya know.. after the House Party remake directed by Calmatic, I had high hopes for this White Men Cant Jump remake with Jack Harlow & Sinqua Walls. I'm not gonna say it was terrible.. but it wasn't that good. There were a few funny moments in it… the Ed Sheeran stuff was great lol. But overall it kinda felt forced. The House Party remake was a modern version of the classic and I get that that's what they were TRYING to do with this.. but uhh.. nah.. that ain't it, chief. 2 outta 5.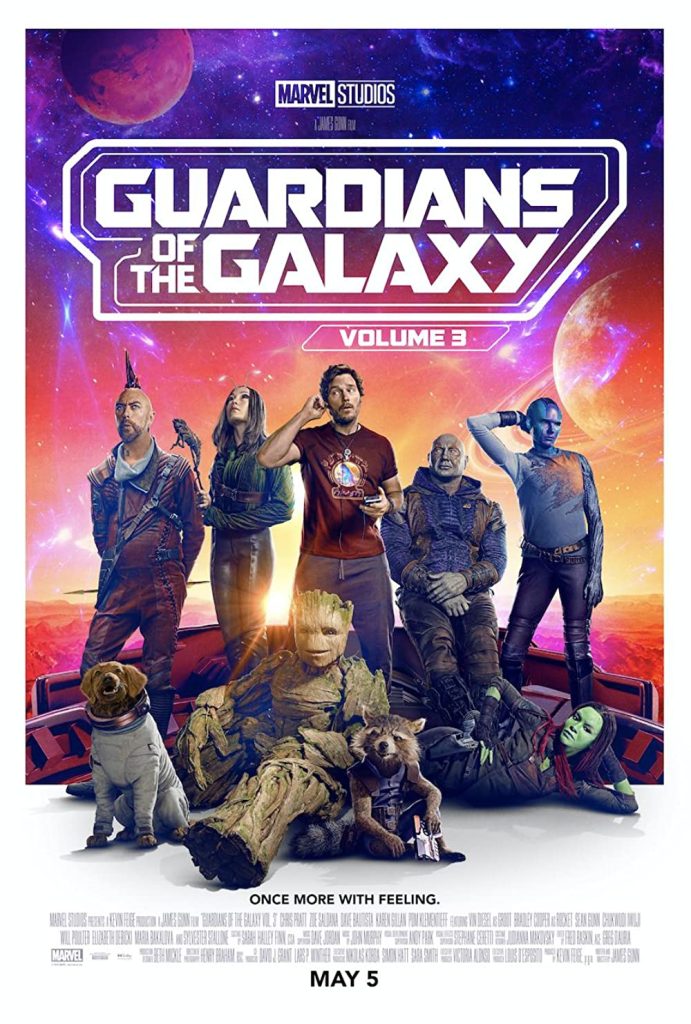 The end of an era. Guardians 3 was definitely the best outta the 3, and easily one of the best movies in the Marvel Cinematic Universe. Great way to close out the franchise. Director James Gunn did a great job over the years making me care about these characters and he did an incredible job in the finale making you feel like part of the team. Somebody was cuttin' mad onions in the theater too because people's eyes were leaking.. not mine tho.. I'm a thug. 5 outta 5.
To keep it a buck.. I had ZERO interest in this movie til I watched the movie 'Vacation' with Ed Helms & Christina Applegate. I forgot how funny Vacation was.. I was literally in tears watching that joint so I looked up a few things on it. I saw that Vacation was directed by a dude named John Francis Daley so I went to see what other movies he did and it was a few more joints that I've seen that were also funny. I saw he did this D&D movie so I decided to check it out. It was pretty good! Great humor.. great action.. decent story. I prob won't be runnin' it back anytime soon tho. 3 outta 5.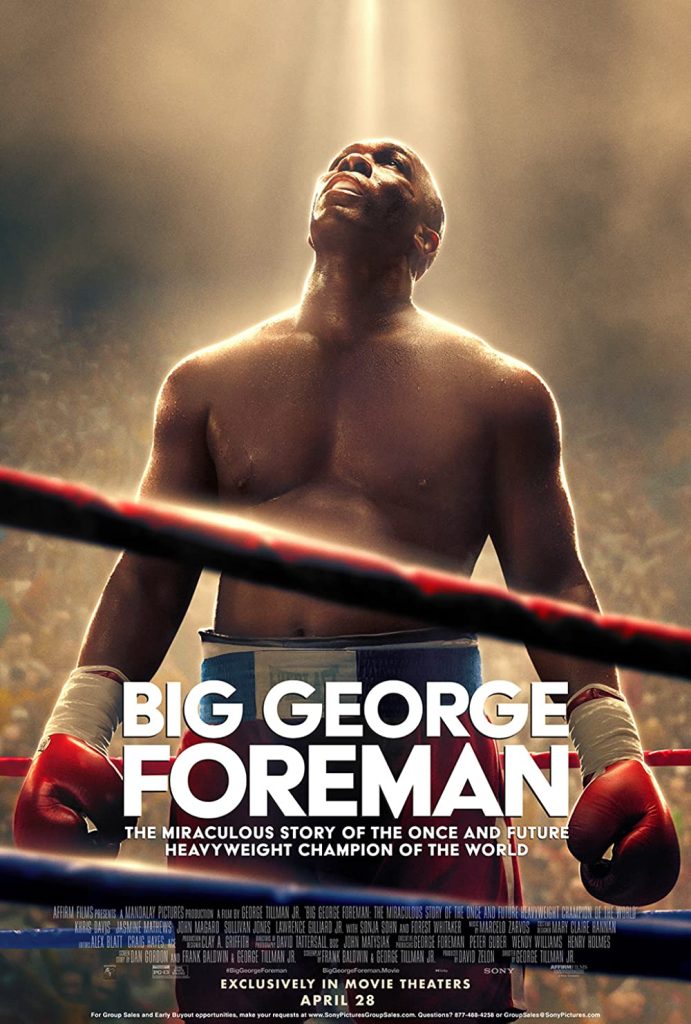 I kept seeing the trailer for this joint and I was on the fence about watching it. I love biopics but the previews didn't really sell me on it. I saw my homie DJ Derrick Geeter say on social media that it was like that so I decided to check it out… bro wasn't lying! I know they fabricate some of these things in these types of movies but I still have a new respect for George Foreman! The way he worked his way up to the top.. fell off.. quit boxing.. lost it all.. then fought BACK to the top is an inspiring story to say the least. 4 outta 5.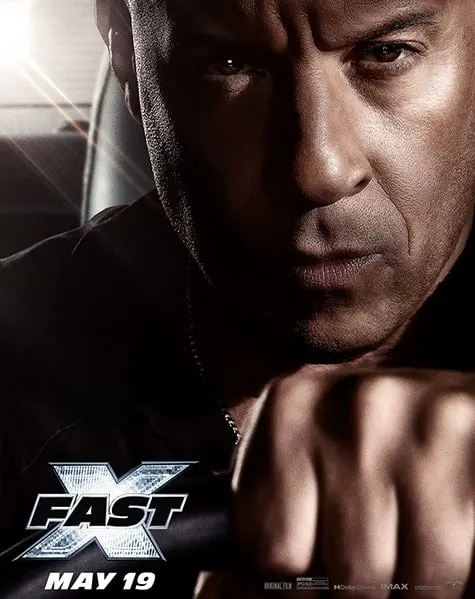 This joint was like a 2 and a half hour 'FAMILY' meme. Don't get me wrong.. it wasn't bad at ALL. It was just mad over the top! Jason Momoa was a great addition to the cast. He played the main bad guy in the movie 'Dante' and he was INSANE! The villain and the comic relief all rolled up into one psycho. Lotta dope callbacks to the other movies, lotta crazy stunts. Tyrese & Ludacris did great as usual. It ended on a real cliffhanger and yes.. there will be a Fast X Part 2 to end the franchise… that doesn't drop for another 2 years.. smh. 3 outta 5. (Also, I never noticed how much Vin Diesel looks like swole Adam Sandler. Once you see it you'll never unsee it, lol.)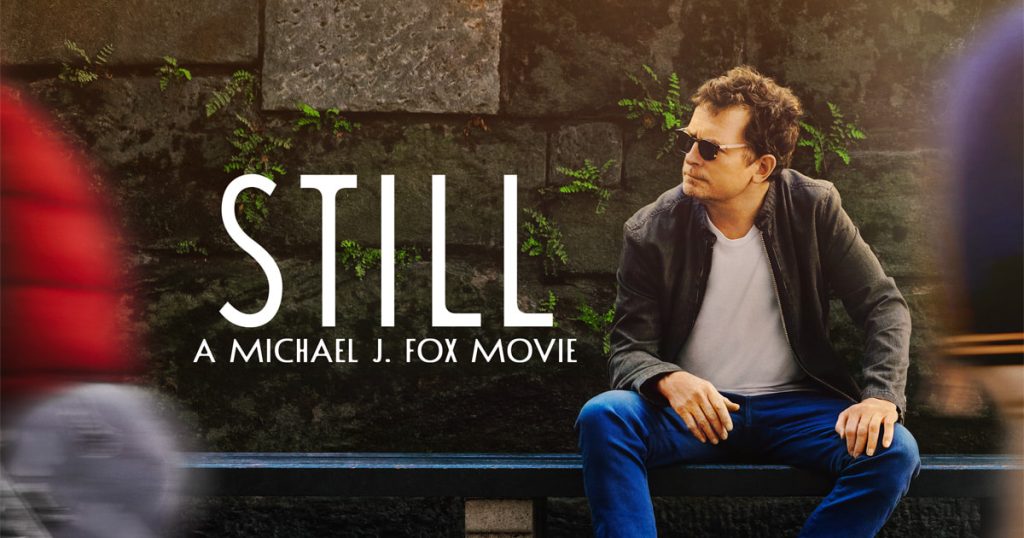 Growing up I was always a fan of Michael J. Fox. Teen Wolf & the Back to the Future franchise were always some of my favorite movies. Even though I was young and didn't know what it was.. I remember when MJF announced he had Parkinson's disease. This documentary is Fox telling the world himself when he first started experiencing symptoms, how he hid it from the world while still shooting movies & tv, how his wife & kids handled it, how he's dealing with it now and a lot more. MJF was an incredibly hard worker and even after his diagnosis and everything that would have broken a normal person.. he stayed optimistic, he taught himself to appreciate life & everything in it good & bad. Incredible story. Definite 5 outta 5.
So that's it for now, but there are PLENTY more movies that I plan on checking out when I get a lil more free time. This weekend I plan on watching The Covenant, plus The Little Mermaid remake just dropped, Spider-Man Across the Spider-Verse, Transformers: Rise of the Beasts, The Flash and a few more I wanna see are on the way so I'll have more for y'all soon. But if you got some free time over this holiday weekend.. definitely check out the ones I talked about today. Have a good Memorial Day weekend people!